The 2nd of April marks International Children's Book day. Books entertain and educate your kids and teach them valuable life lessons – and money lessons! There are some great books, apps and websites that will help your kids become smart and savvy spenders and savers!
Four South African books to help teach your kids about money
Mrs Spiggles and her Money Tales
Author: Jean Archary
Language: English
Suitable for ages:  5 to 12
Where to buy: Mrs Spiggles and her Money Tales
Inspired by a conversation with her six-year-old daughter, Jean Archary wrote four stories about Mrs Spiggles, a flying piggy bank. The book helps kids understand where money comes from, how it is used and how to keep track of spending so pocket money lasts.
Mrs Spiggles' website also has blogs for moms and dads, and downloads of pictures kids can colour in (good for filling time in the holidays!)
My 3 Piggies – Nala and the Save, Invest and Share Piggy Banks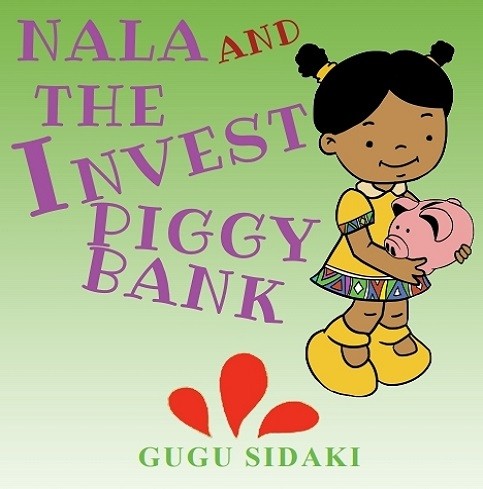 Author: Gugu Sidaki
Language: English
Suitable for ages: 4 to 12
Where to buy: Shop | My 3 Piggies, Nala Book Series, Financial Literacy For Children (available as eBooks)
Written by certified financial planner Gugu Sidaki, these books follow a young girl, Nala, as she finds out about the world of money, how to save it and why sharing is so important. Her 3 Piggies are her three piggy banks that help her save, invest and share. My 3 Piggies also has a blog and a Kidz Korner on their website suitable for anyone up to age 18.
More than Enough and Little by Little
Author: Christina Castle
Languages: English, Afrikaans, IsiXhoza and IsiZulu
Suitable for ages: 4 to 7
Where to buy: Teach Your Child to Invest | Foord SA (available as free downloads)
These two books are about Anele, an inquisitive squirrel, and her mom. Anele learns about why acorns need to be collected and stored, sometimes for a long time, which helps her understand the concepts of saving and investing. Authored by Christina Castle, More than Enough and Little by Little are part of a planned series of books aimed at teaching kids how and why to save and invest.
The books are published by Foord and are available in four languages. You can download the books to read, or a read-along format where the books are read aloud.
Coco The Money Bunny
Author: Nicolette Mashile
Language: English
Suitable for ages:  10 – 12
Where to buy: Coco The Money Bunny Book – Financial Fitness Bunnies
Nicolette Mashile created Coco the Money Bunny to help children learn how to use, save, spend and share money. Coco, a cool bunny, learns about money in various ways such as learning how to save for a pair of shoes she sees on a shopping trip. Coco also learns more advanced money skills such as budgeting, how compound interest works and the different kinds of expenses in a budget, such as fixed and variable expenses. Nicolette also hosts a reading club, and Coco has an Instagram page where kids teach other kids money lessons.
Local apps, websites and courses
Money Savvy Kids and Teens
Money Savvy Kids and Money Savvy Teens teach kids how to make money, manage money, grow money and protect money. Suitable for kids from age 6 up (and adults) the courses are interactive and fun. Check out their events page for details and costs – some courses and webinars are free.
MoneyTime
An online financial literacy course with a money management game that teaches children aged around 10 to 14 years about money, and lets them practice what they've learnt. MoneyTime costs R995 and includes 30 lessons and the virtual money management game.
Young Entrepreneurs
There are a range of courses available for different ages to teach financial literacy from Young Entrepreneurs. Starting from Be Centsable Minipreneurs for ages 7 to 8 to Young Millionaire for ages 16 to 18. Some courses are self-paced while others are instructor led. The Young Millionaires course is 16 video lessons and costs around R310. The Minipreneur courses are instructor led and cost around R2 000.
SARB Currency App
Find out about South African currency, including how to tell if bank notes and coins are genuine, and play the ZAR Mania game (Google Play  or App Store ) to teach your kids about running a business – although this will be suitable for older kids (and adults too!). The app is free of charge.
One for the adults
Moms and dads, you can improve your money smarts too! Register for Truth About Money's financial literacy course and you'll be a great role model for your children.
It's never too early to start
Your kids are curious; they want to learn how the world works so they can be part of it. Teaching kids good money values like budgeting and saving gives them the skills they need to manage money well and create and preserve wealth. These books, apps and courses are a great place to start.